Tuesdays 8.15 pm at Dorothy Browns Cinema, Arrowtownfrom 1 May 2018
Queenstown Film Society is all about movies. Great movies that you wouldn't otherwise get to see on the big screen. Old movies. Obscure movies. World cinema. Documentaries.
We're a community organisation that gets together on winter Tuesdays to watch fine movies cherry-picked from the last century of cinema. It's easy to become a member and great value at just $120 for the season of 20 films. We also offer part-season memberships and three-film samplers. We can't sell single tickets but if you want to get a taste before joining, why not come along to one of our two public screenings this year.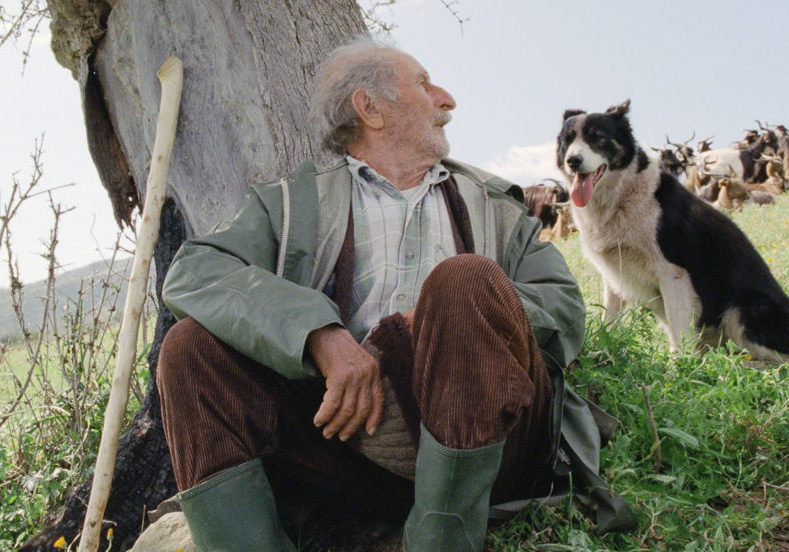 21 August 2018Le Quattro Volte
Michelangelo Frammartino, Italy 2010, 84 mins (G)
A rustic village in the mountains of Calabria is the setting for this wonderful film, a wordless yet spellbinding take on a way of life as old as the elements. "Fresh and ravishingly poetic" – LA Times
28 August 2018After the Storm
Kore-eda Hirokazu, Japan 2016, 117 mins (M adult themes)

A once successful novelist tries to reconnect with his ex-wife and young son in this affectionate, shrewdly observed drama of family life. "Such intelligence and delicacy…such wit and understated humanity" – Guardian
4 September 2018Inside North Korea
Steve Wilde, New Zealand 2017, 83 mins (unrated)
Queenstown former journalist Steve Wilde toured North Korea in 2017. His hotel room was bugged, he was locked inside at night, but he came away with a doco and the feeling North Koreans deserve respect. Steve will do a Q&A afterwards.
11 September 2018Baden Baden
Rachel Lang, Belgium/France 2016, 98 mins (M sex scenes, offensive language, nudity)
An utterly distinctive and lively coming-of-age comedy about a flaky French twenty-something searching for meaning in her life. "Very fresh and often very funny" – NY Times
18 September 2018Fireworks Wednesday
Asghar Farhadi, Iran 2006, 102 mins (M violence, offensive language)
From two-time Oscar winner Farhadi (A Separation, The Salesman). "This compelling, corrosive account of male-female relationships in today's Tehran is tempered by genuine compassion for the individuals concerned." – Time Out
25 September 2018Cover Girl
Charles Vidor, USA 1944, 107 mins (PG)
In this vibrant Technicolor musical laced with wartime escapism, Rita Hayworth stars as a bombshell nightclub dancer who wins a modelling contest and becomes the ultimate cover girl. Also starring Gene Kelly.
Scroll to see future films ⇒
All screenings at Dorothy Browns Cinema, Arrowtown, at 8.15 pm. The programme is subject to change without notice. Admission is members only; we cannot sell single tickets. There are no bookings, so get there early to be sure of a seat. French films are screened in cooperation with the Institut Français and the Embassy of France. German films are screened in cooperation with the Goethe-Institut.